Angelo Badalamenti - b. 1937
Lincoln Park, NJ
Born in Brooklyn, composer and musician Angelo Badalamenti is perhaps best known for his collaborations with film director David Lynch. However, the list of people he has worked with is very impressive.
He scored films such as Gordon's War, and Law and Disorder, but his big break came when he was brought in to be Isabella Rossellini's singing coach for the song "Blue Velvet" in David Lynch's classic film Blue Velvet. Rossellini was supposed to sing "Song to the Siren," a song by Tim Buckley, but Lynch was unable to secure the rights to use it.
Badalamenti and Lynch collaborated to write "Mysteries of Love", using lyrics Lynch wrote and Badalamenti's music. Lynch asked Badalamenti to appear in the film as the piano player in the club where Rossellini's character performs. This film would be the first of many projects they would work on together.
Sonny Greer - b. 13 December 1895–23 March 1982
Was an American jazz drummer From Long Branch N.J., best known for his work with Duke Ellington.
Greer was born in Long Branch, New Jersey, and played with Elmer Snowden's band and the Howard Theatre's orchestra in Washington, D.C. before joining Duke Ellington, who he met in 1919. He was Ellington's first drummer, playing with his quintet, the Washingtonians, and moving with Ellington into the Cotton Club.
As a result of his job as a designer with the Leedy Drum Company of Indiana, Greer was able to build up a huge drum kit worth over $3,000, as well as chimes, a gong, timpani, and vibes.
Greer was  a pool-hall hustler (when he needed to retrieve his drums from the pawnbroker).
Greer made his reputation as a no holds barred  free-lance drummer and Jamm Master, working with musicians such as Johnny Hodges, Red Allen, J. C. Higginbotham, Tyree Glenn, and Brooks Kerr, as well as appearing in films, and briefly leading his own band.
He was part of a tribute to Ellington in 1974, which achieved great success throughout the United States. His Influance on Jamm Method is felt today throughout the entire music world.

Manuel Barreuco - b. 1952
Newark, NJ
Born in Cuba, Barreuco fled with his family to the United States in 1967. He began studying classical guitar in Cuba at the age of 8, and attended Arts High School in Newark. He has performed numerous times with the New Jersey Symphony Orchestra and is considered one of the premier classical guitarists in the world today.
Manuel Barrueco has made well over a dozen recordings for EMI. This included the 2006 album, ¡Cuba!, was called "an extraordinary musical achievement" by the San Francisco Chronicle, while his recording of Joaquín Rodrigo's Concierto de Aranjuez with conductor/tenor Plácido Domingo and the Philharmonia Orchestra, was mentioned as the best recording of that piece in Classic CD Magazine.
His Nylon & Steel, is a collection of duos with guitar greats: Al Di Meola, Steve Morse (Deep Purple), and Andy Summers (The Police), further demonstrating Barrueco's outstanding versatility and imaginative programming.
In the spring of 2006, Concierto Barroco was released by EMI in Europe and Koch International in the United States, containing world premiere recordings of new works for guitar and orchestra by Roberto Sierra and Arvo Pärt, as well as two guitar concertos by Antonio Vivaldi.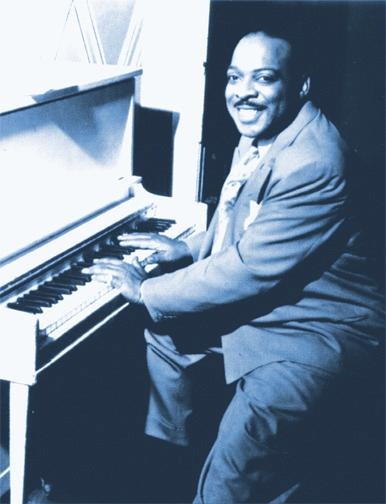 William "Count" Basie - b. 1906 d. 1984
Red Bank, NJ
New Jersey native "Count" Basie got his start in Harlem nightclubs before moving to St. Louis. He is regarded as one of the most exciting piano players and band leaders of the 20th century.
He introduced several generations of listeners to the Big Band sound and left an influential catalog. Basie is remembered by many who worked for him as being considerate of musicians and their opinions, modest, relaxed, fun-loving, dryly witty, and always enthusiastic about his music. As he summed up the key to his understated style, in his autobiography, "I think the band can really swing when it swings easy, when it can just play along like you are cutting butter".

Clint Black - b. 1962
Long Branch, NJ
Born in New Jersey, but raised in Texas, Clint Black is a neotraditional country singer, songwriter and producer with numerous platinum records among his honors.
He  explains that he appreciates country music because it "is straight forward, the melodies are there, some of the ballads are as beautiful and sweeping as anything Barbra Streisand has done. But the ... poetry is simple." Reviewers have often praised the songs for their "thoughtful lyrics"[3] Many were incredulous that such a young man (27 at the release of his first album) could have such "a remarkably mature perspective".
 According to Black, "To me, a song is more than just something to sing. It's something to learn from. It's somebody else's true feeling. I'm always trying to get at the meaning. ... When I write a line, I'm doing the same thing. I'm looking at it from the perspective of if I was driving down the road listening to it, what am I gonna get out of it?"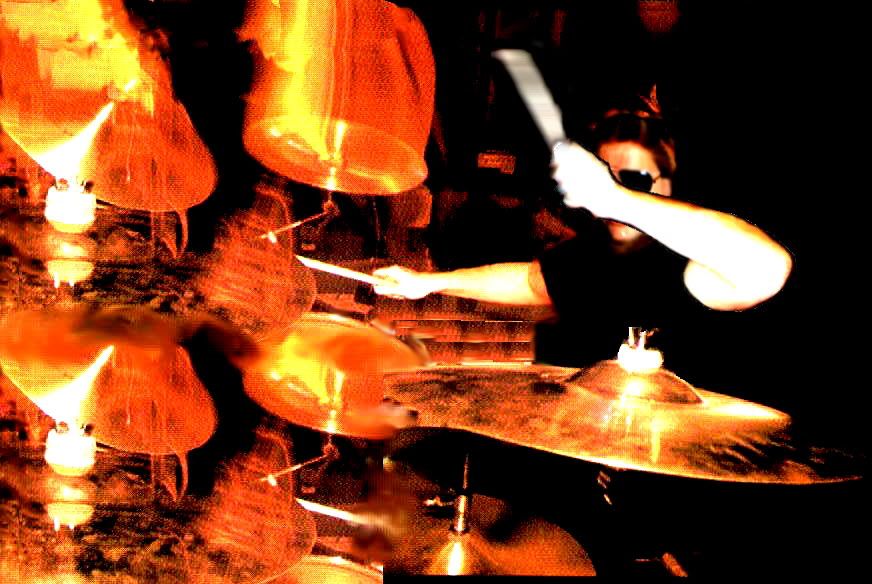 Vincent Forgione - b. 1951 West Keansburg, NJ
World-renowned Drummer/Percussionist and Jamm Master, Vincent Forgione (Of OXOjamm Studios Recording  Fame), learned to Jamm at the age of 9 From legendary Jamm Masters such as Masters Johnson and Moses Graves, (at a small Music School right in His Home town of West Keansburg New Jersey).
 After Serving his Country for 3 Decades in the Para Militaries, he put himself full time into producing the Number One Jamm Method band in the world, OXOjamm, topping the world charts at Number 1 for over a year and remaining in the top 40 for 3 years (At this writing in the top 10 with 12 Platine to his credit).
He distinguished himself in some of the most awesome Jamm Sessions in music history. Vince was constantly breaking new ground with innovative  simultaneous Internet Jamm Sessions (such as Monsterjamm 2000, Red Bank N.J.) and state of the art recording techniques.  He built his reputation the hard way,   Jamming with and earning Kudos from many of the other legends who are honored here.
His philosophy  of teaching others the American Jamm Method for free is his real legacy and he has now taken his Madd Skillz to the Cinema where he is producing state of the art Motion Pictures using the same American Jamm Methodology.  
He is also a member of the American Jamm Master Hall of fame and the Fraternità De Jamm Maestro Internazionale Europa,  from which he has received his much deserved Doctorate of Musicology.
"Sting your Blood, is the most rippin Rock-Jazz-Blues-Alternative-Fusion Song, Bar None...but the fact that it is a live recording makes it off the chain!  The Latitude that Vince Forgione Brings to the craft is unmistakable and legendary." - Brooks Rainey, Fusion Magazine. 
"It was a phenomenal experience....Listening to Vinny Jammin was like having the 10 best drummers from the last hundred years all in the same room at once."  - Sonny Goodman, Princeton Magazine.
"That Boy there is the most Kick Ass Drummer I ever heard!"  - Jimmy Van Zandt,  The Jazz and Blues News.
"Badd Wicked,  is a live recording technological achievement that should be recognised as the high water mark of live Recording excellence. The fact that the music Bone Rocks the House is almost beside the point. Vince Forgione has done it again!" -Smokey-Joe Roth, The Audiophile Review.
"Rocket in my Pocket is an American Classic. It is the only CD to encapsulate the American Sportbike Microcosm. Vince Forgione of OXOjamm Studios went way out on the perimeter on this one and brought us back fresh meat on the Barbie." - Clash Jordan, The Turbo Times.
 
As Vince himself, has often stated, "Bruce Lee said, ""If it comes from within, then it is already perfect"",  How can you improve on that? Never reherse a song to death! All you really have to do is be your self, trust your own heart and ask for Gods Blessing.....Just Live and Let Live, Love and Let Love, Jamm And Let Jamm."


Rory Block - b. 1949
Princeton, NJ
Award-winning acoustic blues guitarist. Born in New Jersey.
Aurora Block was born in Princeton and grew up in Manhattan. Her father, Allan Block, ran a sandal shop in Greenwich Village in the 1960s, and the influence of the Greenwich Village folk music scene, such as Peter Rowan, Maria Muldaur, and John Sebastian,[1] tempted Block to study classical guitar. At the age of 14, she met guitarist Stefan Grossman, who introduced her to the music of Mississippi Delta blues guitarists. Block began listening to old albums, transcribing them, and learning to play the songs. At age 15, she left home to seek out the remaining blues giants, such as Mississippi John Hurt, Reverend Gary Davis and Son House, and hone her craft in the traditional manner of blues musicians; then she traveled to Berkeley, California where she played in clubs and coffeehouses.
After retiring temporarily to raise a family, Block returned to the music industry in the 1970s with middling success until signing with Rounder Records in 1981, who encouraged her to return to her love for the classical blues form. Since then she has carved out her own niche, releasing numerous critically acclaimed albums of original and traditional songs.

Jon Bon Jovi - b. 1962
Sayreville, NJ
Born John Bongiovi, Jon Bon Jovi spent most of his adolescence bunking school to opt for music activities instead, and ended up playing in local bands with friends and his cousin Tony Bongiovi, who owned the then famous New York recording studio, The Power Station.  By the time he was 16, Bon Jovi was playing clubs. It was not long before he hooked up with keyboardist David Bryan (real name: David Brian Rashbaum), who played with him in a ten-piece rhythm and blues band called Atlantic City Expressway. Bon Jovi also performed with bands called The Rest, The Lechers and John Bongiovi and the Wild Ones.
When he was seventeen, Bon Jovi was working sweeping floors at his cousin Tony Bongiovi's recording studio. In 1980, when Meco was there recording Christmas in the Stars: The Star Wars Christmas Album, Bongiovi recommended Bon Jovi for the song "R2-D2 We Wish You A Merry Christmas." This became his first professional recording (credited as John Bongiovi). He left in 1983 when he got a record deal.
Jon Bon Jovi recorded a song, Runaway, one of a few songs John wrote during his bus travels from Sayreville to The Power Station. He went to several record companies, including Atlantic Records and Mercury (PolyGram), but they all turned him down.
Jon Bon Jovi visited the area's major rock station WAPP 103.5FM "The Apple" in New York City. He spoke directly to the promotion director John Lassman, who accepted the song "Runaway" for inclusion on the station's compilation album of local homegrown talent. Bon Jovi was initially reluctant to have it included but eventually gave them the song on which Bon Jovi had used studio musicians to play on the track. The studio musicians who helped record "Runaway" – known as The All Star Review – were guitarist Tim Pierce, keyboardist Roy Bittan, drummer Frankie LaRocka, and bassist Hugh McDonald. The rest is History.

Barbara Bonney - 1956
Montclair, NJ
Operatic soprano.
Along with her wide-ranging repertoire in opera as a lyric soprano, she is a distinguished recitalist in command of many languages. She appears on more than 90 recordings, including 15 solo recitals. For two years, starting in 1999, Bonney did not perform in opera, to focus on lieder recitals. However, she noted that solo recitals lacked the camaraderie of performing in an opera production with many other people. In 2002, she contributed "The Willow Song" to the compilation album, When Love Speaks (EMI Classics), which features famous actors and musicians interpreting Shakespeare's sonnets and play excerpts.
Bonney is a member of the Royal Swedish Academy of Music and is a Visiting Professor at London's Royal Academy of Music. She also has taken a professorship at the Mozarteum, Salzburg. She is the founder of The Bonney Foundation, whose mission is "to give young singers the needed support for a good career start. The Bonney Foundation gives financial aid to young singers, and finances seminars and master classes held by Miss Bonney and international performing artists."
Sonny Kenn - Belmar N.J.
"Sonny Kenn was the Shore's first real rock 'n' roll guitar star. As the front man in the popular mid-60's group Sonny and the Starfires, Kenn was the one who cut the path Springsteen and virtually every other Shore rocker would follow in the late 60's." -Robert Santelli, Asbury Park Press 9/3/93
"After leading a procession of bands through the 60's and 70's, including a trio called "Maelstrom" with Southside Johnny, Kenn has concentrated on playing classic blues and blues-rock since the 80's." -Richard Skelly, The Asbury Park Press 6/12/99
"It's hard to imagine what the Jersey Shore music scene would have been without the musical input and vast talent of guitarist and singer Sonny Kenn, he truly deserves the title 'legendary'." -Robert Santelli
"But then, Sonny Kenn -with blond pompadour and sharkskin jacket-bounds on stage…pounding out a "Lucille" that peels the paint off the walls…" -Jane
Goldman, New York Magazine
"The leaner, meaner corollary to the horn-bloated Asbury scene made his debut decades ago, we get the wild idea he'll keep on doing what he does 'til he's the last guy off the embassy roof" -The Asbury Park Press
"He's a Jersey Shore blues legend, wowing crowds at every gig." -Ben Buchwald, Jersey Style Magazine.
"Though  for the aforementioned praises alone,  Sonny Kenn is worthy to be elected to this high Honor, But It is because of his exemplary contributions to teach the American Jamm Method to others that have carved them into Hard Rock." - Masters Johnson.
In Sonnys own words,
"The blues taps into real feelings, its intensity can stop you in your tracks. Improvisation is more real, and on a more visceral level, more emotional. To be real, you can't separate music from humanity. I still play because I want to...what I play is real for me. I don't play anything I'm ashamed of - and people feel that.", Sonny Kenn.

Leonardo Capalbo - b. 1978
Nutley, NJ
He has appeared with conductors such as Arrivabeni, Bonynge, Ettinger, Luisi, Rescigno, Gielen, Guingal, Carella, Parry, Farnes, André, Behr, Burgess-Ellis, Myers, Letonja and others.  Leonardo has had the pleasure of working with many directors of considerable note. Leonardo made his professional and European debut in Christopher Adlen's production of La vida breve which garnered numerous awards and critical praise. 
He has participated in new productions by Andreas Homoki- as Alfredo in La Traviata at the Dresden Semperoper...Jonathan Miller- as Nemorino in Elisir d'Amore at New York City Opera, Graham Vick- Rodolfo at Greek National Opera... Stein Winge- Edgardo in Lucia di Lammermoor at L'Opéra National du Rhin, Strasbourg...Philippe Sireuil- as Duca in Rigoletto as L'Opéra Wallonie, Liege. 
Other important directors with whom he has collaborated closely on either new productions or revivals include David Poutney, Franco Zeffirelli, Lindsay Posner, Frank Corsaro, Jean Louis Pichon and others.  
Leonardo studied at The Julliard School and went on to work with Marilyn Horne at the Music Academy of the West. He was awarded major prizes by the Gerda Lissner Foundation, Giulio Gari Foundation and The Licia Albanese-Puccini Foundation.  He grew up in Nutley, NJ and spent much of his childhood between the US and Italy.

Mary Chapin Carpenter - b. 1958
Princeton, NJ
Born in Princeton, Carpenter spent time in Japan and later Washington DC.
Carpenter's most successful album to date remains 1992's Come On Come On, which yielded seven charting country singles and was certified quadruple platinum in the U.S. for sales exceeding four million copies. She followed it with Stones in the Road (1994) and A Place in the World (1996), which both featured hit singles.
In the 2000s, Carpenter's albums departed both thematically and musically from her early work, becoming less radio-friendly and more focused on societal and political issues. Her most acclaimed and most topical album to date,
The Calling, was released in March 2007. She followed that with The Age of Miracles in April 2010.
Carpenter has won five Grammy Awards, and is the only artist to have won four consecutive Grammy Award for Best Female Country Vocal Performance, which she received from 1992 to 1995. As of 2005, she had sold more than 12 million records.

David Cassidy - b. 1950
West Orange, NJ
Born in New York City, David Cassidy was raised by his grandparents in West Orange as is parents spent a lot of time on the road. Most famous as a member of the Partridge Family.
 
In 1985, music success continued with the Arista release of the single The Last Kiss (#6 in the UK), with backing vocals by George Michael, which was included on the album Romance. These went gold in Europe and Australia and Cassidy supported them with a sellout tour of the UK which resulted in the Greatest Hits Live compilation of 1986. George Michael cited Cassidy as a major career influence and interviewed Cassidy for David Litchfield's prestigious Ritz Newspaper.
Cassidy returned to the American Top 40 with his 1990 Lyin' To Myself, released on Enigma. In 1998, he had a AC hit with "No Bridge I Wouldn't Cross" from his album Old Trick, New Dog. His 2001 album Then and Now went platinum internationally and returned Cassidy to the Top 5 of the UK album charts for the first time since 1974.

George Clinton - b. 1940
Plainfield, NJ

George Clinton was born in Kannapolis, North Carolina, grew up in Plainfield, New Jersey, and currently resides in Tallahassee, Florida. During his teen years, Clinton formed a doo wop group, inspired by Frankie Lymon & the Teenagers, called The Parliaments, while straightening hair at a barber salon in Plainfield. For a period in the 1960s, Clinton was a staff songwriter for Motown. Despite initial commercial failures (and one major hit single,
"(I Wanna) Testify", in 1967), The Parliaments eventually found success under the names Parliament and Funkadelic in the seventies (see also P-Funk). These two bands combined the elements of musicians such as Jimi Hendrix, Sly and the Family Stone, Cream and James Brown while exploring different sounds, technology, and lyricism.
Clinton and Parliament-Funkadelic dominated black music during the 1970s with over 40 R&B hit singles (including three number ones) and three platinum albums. Clinton's efforts as a solo artist began in 1982. He is also a notable music producer working on almost all of the albums he performs on, as well as producing albums for Bootsy Collins and Red Hot Chili Peppers, among others.

Cozy Cole - b. 1909 d. 1981
East Orange, NJ

Born William Randolf Cole, He was a jazz drummer who scored a #1 Cashbox magazine hit with the record "Topsy Part 2". "Topsy" peaked at
number three on Billboard Hot 100, and at number one on the R&B chart.  It sold over one million copies, and was awarded a gold disc. Therecording contained a lengthy drum solo, and was one of the few drum solo recordings that ever made the Billboard Hot 100 (1958) chart. The single was issued on the tiny Brooklyn-based Love Records label.
His first music job was with Wilbur Sweatman in 1928. In 1930 he played for Jelly Roll Morton's Red Hot Peppers, recording an early drum solo on "Load of Cole".
He spent 1931–33 with Blanche Calloway, 1933-34 with Benny Carter, 1935-36 with Willie Bryant, 1936-38 with Stuff Smith's small combo, and 1938-42 with Cab Calloway. In 1942, he was hired by CBS Radio music director Raymond Scott as part of network radio's first mixed-race orchestra. After that he played with Louis Armstrong's All Stars.
Cole appeared in music-related films, including a brief cameo in Don't Knock the Rock. Throughout the 1960s and
1970s Cole continued to perform in a variety of settings. Cole and Gene Krupa often played duets at the Metropole in New York City during the 1950s and 1960s.

Al Di Meola - b. 1954
Jersey City, NJ
World-renowned jazz guitarist and Jamm Master, Di Meola has a discography that is without boundries.
Guitar historian Robert Lynch states: "In the history of the electric guitar, no one figure has done more to advance the instrument in a purely technical manner than Mr. Di Meola. His total command of the various styles and scales is simply mind-boggling. I feel privileged to have been able to study his work all these years."
 
Di Meola with Return to Forever, 1974In addition to a prolific solo career, he has engaged in successful collaborations with bassist Stanley Clarke, keyboardist Jan Hammer, violinist Jean-Luc Ponty, and guitarists John McLaughlin and Paco de Lucía. He also guested on "Allergies" from Paul Simon's Hearts and Bones'" album (1983).
In the beginning of his career, as evidenced on his first solo album Land of the Midnight Sun (1976), Di Meola was noted for his technical mastery and extremely fast, complex guitar solos and compositions. But even on his early albums, he had begun to explore Mediterranean cultures and acoustic genres like flamenco. Good examples are "Mediterranean Sundance" and "Lady of Rome, Sister of Brazil" from the Elegant Gypsy album (1977). His early albums were very influential among rock and jazz guitarists alike.
Di Meola continued to explore Latin music within the jazz fusion genre on albums like Casino and Splendido Hotel. He exhibited a more subtle touch on acoustic numbers like "Fantasia Suite for Two Guitars" from the Casino album, and on the best-selling live album with McLaughlin and de Lucia, Friday Night in San Francisco. In 1980, he also toured with fellow Latin rocker Carlos Santana.
With Scenario, he explored the electronic side of jazz in a collaboration with Jan Hammer (of Miami Vice theme fame). Beginning with this change, he further expanded his horizons with the acoustic album Cielo e Terra. He began to incorporate guitars and synthesizers on albums such as Soaring Through a Dream. By in the 1990s, Di Meola recorded albums closer to World music and modern Latin styles than jazz.

Donald Fagen - b. 1948
Passaic, NJ
One half of the important band Steely Dan, with Walter Becker. Fagen has also released a number of solo albums and began his recent solo tour in New Jersey.

Fagen and Becker, responding to an ad in The Village Voice, met Denny Dias and together founded Steely Dan in August 1972. They initially formed the core of the band and co-wrote all the group's music; on tour and record, Becker played bass (and later lead guitar) and Fagen played keyboards, as well as performing almost all of the lead vocals on their recordings.
After releasing their third LP in 1974, the other members gradually left (or were fired from) the band, and it evolved into a studio project headed by Becker and Fagen. From the mid-70s onward, Steely Dan only recorded their albums with well-known American jazz and rock session musicians. They scored their biggest success in 1977 with the platinum-selling album Aja.
After a lengthy period of inactivity as a band which began in the early 1980s, the duo of Becker and Fagen revived Steely Dan in the mid 1990s, and have since produced two more Steely Dan studio albums: 2000s Two Against Nature which won several Grammys, and Everything Must Go (2003), as well as the live CD Alive in America (1995) and a live concert DVD.
After Steely Dan's breakup in 1981, Fagen released his critically acclaimed solo debut album, The Nightfly, in October 1982. It reached #11 on the Billboard album chart and was certified Platinum for sales of over a million copies in the United States alone. Its premiere single was "I.G.Y. (What A Beautiful World)". The song hit the Adult Contemporary Top 10 and peaked at #26 on the Billboard Hot 100. The follow-up single, "New Frontier" peaked at #34 AC and #70 Pop but was aided by a popular MTV music video. The Nightfly was nominated for several Grammy Awards including Album Of The Year. It was significantly more jazz-based than Fagen's Steely Dan work. Rhino Records released a special DVD Audio version of The Nightfly in honor of the album's 20th anniversary in 2002.

Connie Francis - b. 1938
Newark, NJ

Billboard chart historian Joel Whitburn has ranked Francis as the top female vocalist on the Adult Contemporary chart during the 1960s. In 1961, Francis was the first female artist to score a No. 1 Billboard Adult Contemporary single with "Together," and she topped the AC chart the following year with "Don't Break the Heart That Loves You." In 2000, "Who's Sorry Now?" was named one of the Songs of the Century. Francis was inducted into the Hit Parade Hall of Fame in December 2007. She is still Beloved by the troops she entertained during wartime.

Lesley Gore - b. 1946
Tenafly, NJ
Born in New York City as Lesley Sue Goldstein, the singer better known as Lesley Gore was raised in Tenafly and rocketed to fame with her best known hit "It's My Party". Lesley was a junior at the Dwight School for Girls in nearby Englewood when "It's My Party" became a #1 hit. It was later nominated for a Grammy Award for rock and roll recording.[1] It sold over one million copies, and was awarded a gold disc.[2]


John Gorka - b. 1958
Newark, NJ
John Gorka has become known for the way he has saluted his New Jersey in his music. He is a contemporary American folk musician and In 1991, Rolling Stone magazine called him "the preeminent male singer-songwriter of what has been dubbed the New Folk Movement."

David Grisman - b. 1945
Hackensack, NJ
Noted mandolinist, newgrass composer, started the record label Acoustic Disc.
As a young man, David and three friends from his school then met folklorist and musician Ralph Rinzler in Passaic, New Jersey, and became greatly influenced by Rinzler's vast knowledge about traditional music. During this period, Greenwich Village in New York City was already bustling with folk musicians, and David realized what he wanted to do with his life. In 1963, Grisman played in the Even Dozen Jug Band, who recorded an album that year on Elektra Records.
He is among the most respected instrumentalists in the united states.


Debbie Harry - b. 1945
Hawthorne, NJ
Born in Florida, Debbie was adopted by a couple in NJ at age 3 months, and grew up in Hawthorne. Singer and actress, most notably in the group Blondie.
With her two-tone bleached-blonde hair, Harry quickly became a recognizable punk icon. Her look was further popularized by the band's early presence in the music video revolution of the era. She was a continued regular at Studio 54 and was associated with Andy Warhol. In June 1979, Blondie graced the cover of Rolling Stone. Harry's stage persona of cool sexuality and streetwise style became so closely associated with the group's name that many came to believe the singer's name to be "Blondie". The difference between the individual Harry and the band Blondie was famously highlighted with a "Blondie is a Group" button campaign by the band in 1979.
Blondie are the only American artist ever to have achieved number one in the UK charts in the 70s, 80s and 90s and a number one from the forthcoming album would add thr 200os to this impressive claim. The single track 'Good Boys', taken from Blondie's 2003 release 'The Curse of Blondie' narrowly missed claiming the 2000s for a Blondie number 1 in the UK charts, peaking at number 12.

Lauryn Hill - b. 1975
South Orange, NJ
Hip Hop singer, ex-member of The Fugees. Winner of Album of the Year in 1998.

Whitney Houston - b. 1963
Newark, NJ
Singer and actress. If you haven't heard of her, what rock do YOU live under??

Janis Ian - b. 1951
Farmingdale, NJ
Born Janis Eddy Fink in New York City, Janis Ian grew up on a chicken farm in Farmingdale,and attended East Orange High School. A Grammy Award winning singer/songwriter, she began her career at age 13. Her family still lives in NJ.

Ice-T - b. 1958
Newark, NJ
Born Tracy Marrow, singer and actor Ice-T is one of the most widely and highly regarded hip-hop artists. Besides fronting his own band and rap projects, Ice-T has also collaborated with other hard rock and metal bands, such as Icepick, Motörhead, Pro-Pain, and Six Feet Under. He has also covered songs by hardcore punk bands such as The Exploited, Jello Biafra, and Black Flag. Ice-T made an appearance at Insane Clown Posse's Gathering Of The Juggalos (2008 edition).
Ice-T was also a judge for the 7th annual Independent Music Awards to support independent artists. His new BBC-funded movie 'Art Of Rap' features a who's who of underground and mainstream rappers.He moved to California while still a child, after his parents were killed in a car crash. Ice T currently resides in North Bergen, with his wife, Nicole Austin.

Tommy James - b. 1947
Cedar Grove, NJ
Ohio-born, current Cedar Grove resident Tommy James (born Thomas Jackson) is best known for his band Tommy James and the Shondells, with many pop hits.


Wyclef Jean - b. 1972
South Orange, NJ
Born in Haiti, Wyclef Jean moved to Brooklyn when he was 9, then to New Jersey, where he became one of the founding members of The Fugees. Since leaving The Fugees, he has released several solo recordings, and done film and television work.

Jonas Brothers - b. 1987, 1989, 1992
Wyckoff, NJ
The Jonas Brothers are an American pop boy band. The band gained its popularity from the Disney Channel children's television network. From the shore region of New Jersey, the band consists of three brothers: Paul Kevin Jonas II (Kevin Jonas), Joseph Adam Jonas (Joe Jonas), and Nicholas Jerry Jonas (Nick Jonas). In the summer of 2008, they starred in the Disney Channel Original Movies Camp Rock and its sequel, Camp Rock 2: The Final Jam. The band has released four albums: It's About Time, Jonas Brothers, A Little Bit Longer, and Lines, Vines and Trying Times. In 2008, the group was nominated for the Best New Artist award at the 51st Grammy Awards and won the award for Breakthrough Artist at the American Music Awards. As of May 2009, before the release of Lines, Vines and Trying Times, they have sold over eight million albums worldwide. Their work ethics are at the top of the scale and their donations to charity, second to none.


Joseph Kekuku - b. 1874 d. 1932
Dover, NJ
Born in Hawaii, Joseph Kekuku is widely regarded as the inventor of the steel guitar. It is not clear how he found himself in Dover, where he lived for several years and where he is buried, after passing away at Morristown Memorial Hospital.

Nick Lucas - b. 1897 d. 1982
Newark, NJ
Born Dominic Nicholas Anthony Lucanese in Newark, and grew up in Belleville, Lucas is sometimes known as the "Grandfather of the Jazz Guitar". Lucas had many hit records in the 1920s and 30s.


Marilyn McCoo - b. 1943
Jersey City, NJ
Born in New Jersey, but grew up in California, Marilyn was a beauty contest winner before her singing talents took her to the group The 5th Dimension. Also had a successful career with Billy Davis and still performs today.

My Chemical Romance - b. 2001
Jersey City, NJ
Band formed in 2001. The band was formed by frontman Gerard Way and drummer Matt Pelissier approximately one week after the September 11 attacks. Witnessing the planes crash into the World Trade Center influenced Way's life to the extent that he decided to start a band. Way wrote the song "Skylines and Turnstiles" to express his feelings about September 11 and shortly thereafter, Ray Toro was recruited because at the time Way couldn't sing and play the guitar at the same time.
The name of the band was suggested by bass guitarist Mikey Way, younger brother of Gerard, who was working in a library when he was struck by the title of a book named "Ecstacy: Three Tales of Chemical Romance". The first recording sessions were undertaken in Pelissier's attic, where the songs "Our Lady of Sorrows" (formerly called "Bring More Knives") and "Cubicles" were recorded. The band refers to those sessions as The Attic Demos.
After hearing the demo, Mikey Way decided to join the band after dropping out of college. While with Eyeball Records, the band met Frank Iero, the lead vocalist and guitarist for Pencey Prep. Following Pencey Prep's split in 2001-02, Iero became a member of My Chemical Romance, just days prior to the recording of the band's debut album. They recorded their debut album, I Brought You My Bullets, You Brought Me Your Love, just three months after the formation of the band and released it in 2002 through Eyeball Records. Despite only joining the band a few days before the album recording sessions began, Iero played guitar on two of the tracks, one of which being "Early Sunsets Over Monroeville." During this time, the band was booked at the infamous venue, Big Daddy's, where they began to receive more attention.

Rick Nelson - b. 1940 d. 1985
Teaneck, NJ
Son of the famous "Ozzie and Harriet" Nelson, Rick (also known as Ricky Nelson) was a participant in the radio and TV shows "The Adventures of Ozzie and Harriet", and had his own sucessful music career. Inducted in the Rock & Roll Hall of Fame, died tragically young in a plane crash.

Joe Pass - b. 1929 d. 1994
New Brunswick, NJ
Born Joseph Anthony Passalaqua, Joe Pass is considered to be one of the most innovative jazz guitarists.

Les Paul - b. 1915 d. 2009
Mahwah, NJ
Born in Wisconsin as Lester Polfus, Les Paul had a successful music career from World War 2 until his death. He may have been better known for his inventions and advancements he made in music recording. He performed weekly at the Iridium Jazz Club in New York City every Monday.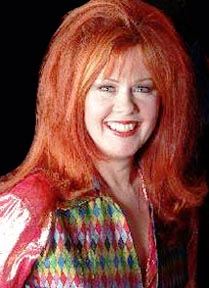 Kate Pierson - b. 1948
Weehawken, NJ
One of the founding members and lead singers of the seminal rock band, The B-52s. Kate has also performed with various other artists.

John "Bucky" Pizzarelli - b. 1926
Paterson, NJ
Father of noted guitarist John Pizzarelli (see below), Bucky Pizzarelli has worked to preserve pre-World War II classic jazz guitar styles through his many live performances and recordings.

John Pizzarelli - b. 1960
Paterson, NJ
John Pizzarelli, the son of jazz guitarist John "Bucky" Pizzarelli (see above), is himself an accomplished jazz guitarist and vocalist, well-respected among critics and the public alike. Numerous recordings and regular touring mean you should always be able to experience his fluid playing and smooth vocals.

Queen Latifah - b. 1970
Newark, NJ
Born Dana Owens, Queen Latifah has been a successful female rapper, TV actress, film actress and talk show host.

Eddie Rabbitt - b. 1941 d. 1998
East Orange, NJ
Born in Brooklyn but raised in East Orange, NJ, Eddie Rabbitt was a country-pop singer and songwriter, whose career took off when he wrote a song recorded by Elvis Presley ("Kentucky Rain").

Nelson Riddle - b. 1921 d. 1985
Oradell, NJ
Famous music arranger, the Nelson Riddle Orchestra was well-known for accompanying a young Frank Sinatra. Also a well-respected composer.

Ed Shaughnessy - b. 1929
Jersey City, NJ
Swing and bebop drummer, best known for his long association with the Doc Severinsen band on The Tonight Show with Johnny Carson and his
Drum Battle with Buddy Rich! 

Richard Shindell - b. 1960
Lakehurst, NJ
Born in Lakehurst before moving to Long Island (currently living in Argentina when not on tour), guitarist Shindell is a widely respected singer-songwriter in the folk-rock genre with several excellent records to his credit.

The Shirelles - formed 1958
Passaic, NJ
The first Girl Group to have a #1 on the Billboard 100. These ladies from Passaic High School were inducted in the Rock and Roll Hall of Fame, and the City of Passaic recently named a secion of Paulison Avenue to Sirelles Boulevard.
Thanks to Joe Botti for this suggestion.

Wayne Shorter - b. 1933
Newark, NJ
A member of Miles Davis group in the 60s, Shorter is a respected jazz musician and composer. Has also recorded with non-jazz artists such as Joni Mitchell and Steely Dan.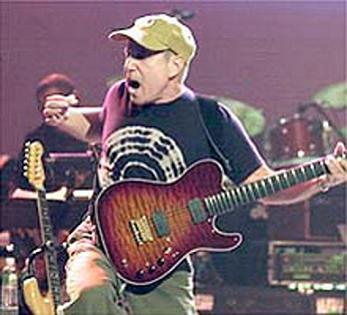 Paul Simon - b. 1942
Newark, NJ
Singer, songwriter, actor, one half of the music duo Simon & Garfunkel, is an American singer-songwriter, known for his success beginning in 1965 as part of the duo Simon & Garfunkel, with musical partner Art Garfunkel. Simon wrote most of the pair's songs, including three that reached number one on the US singles charts, "The Sound of Silence", "Mrs. Robinson", and "Bridge Over Troubled Water".
 In 1970, at the height of their popularity, the duo split, and Simon began a successful solo career, recording three highly-acclaimed albums over the next five years. In 1986, he released Graceland, an album inspired by South African township music that helped fuel the anti-apartheid movement. Besides music, Simon wrote and starred in the film One Trick Pony in 1980 and co-wrote the Broadway musical The Capeman in 1998.
Through his solo and collaborative work, Simon has earned 13 Grammys, including the Lifetime Achievement Award. In 2001, he was inducted into the Rock and Roll Hall of Fame and in 2006 was selected as one of the "100 People Who Shaped the World" by Time magazine. Among many other honors, Simon was named the first recipient of the Library of Congress's Gershwin Prize for Popular Song in 2007.

Frank Sinatra - b. 1915 d. 1998
Hoboken, NJ
Perhaps one of the greatest, if not THE greatest, singer of all time.
Beginning his musical career in the swing era with Harry James and Tommy Dorsey, Sinatra became a successful solo artist in the early to mid-1940s, being the idol of the "bobby soxers." His professional career had stalled by the 1950s, but it was reborn in 1954 after he won the Academy Award for Best Supporting Actor (for his performance in From Here to Eternity).
He signed with Capitol Records and released several critically lauded albums (such as In the Wee Small Hours, Songs for Swingin' Lovers, Come Fly with Me, Only the Lonely and Nice 'n' Easy). Sinatra left Capitol to found his own record label, Reprise Records (finding success with albums such as Ring-A-Ding-Ding, Sinatra at the Sands and Francis Albert Sinatra & Antonio Carlos Jobim), toured internationally, was a founding member of the Rat Pack and fraternized with celebrities and statesmen, including John F. Kennedy. Sinatra turned 50 in 1965, recorded the retrospective September of My Years, starred in the Emmy-winning television special Frank Sinatra: A Man and His Music, and scored hits with "Strangers in the Night" and "My Way".
Sinatra attempted to weather the changing tastes in popular music, but with sales of his music dwindling, and after appearing in several poorly received films, he retired in 1971. Coming out of retirement in 1973, he recorded several albums; scored a Top 40 hit with "(Theme From) New York, New York" in 1980; and toured both within the United States and internationally until a few years before his death in 1998.
Sinatra also forged a career as an actor, winning the Academy Award for Best Supporting Actor for his performance in From Here to Eternity, and he was nominated for the Academy Award for Best Actor for The Man with the Golden Arm. He also starred in such musicals as High Society, Pal Joey, Guys and Dolls and On the Town. Sinatra was honored at the Kennedy Center Honors in 1983 and was awarded the Presidential Medal of Freedom by Ronald Reagan in 1985 and the Congressional Gold Medal in 1997. Sinatra was also the recipient of eleven Grammy Awards, including the Grammy Trustees Award, Grammy Legend Award and the Grammy Lifetime Achievement Award.

Charles Smith - b. 1948 d. 2006
Jersey City, NJ
Founding member of Kool and the Gang. Smith was the lead guitarist and wrote most of the band's hits.

Patti Smith - b. 1946
Woddbury, NJ
Born in Chicago, but raised in Woodbury in southern New Jersey, Patti Smith is best known as a poet-punk icon of the mid 1970s New York music scene. After marrying Fred "Sonic" Smith, guitarist for the MC5, Patti led a more conventional life, but has recently kick-started her artistic career.


The Smithereens
Scotch Plains and Carteret, NJ
Four piece rock band, from north-central New Jersey, The group spent some time in its initial semi-celebrity phase defending itself in Rolling Stone against thinly-veiled accusations of sounding too much like The Byrds and The Beatles, pointing out that its Marshall Amplifier-heavy live sound was closer to heavy metal than it was to The Beatles.
The Smithereens have always worn their inspirations proudly, but the band also influenced other musicians, most notably Kurt Cobain during the period he was writing Nevermind. Ironically, some feel the Smithereens (like many early 1990s bands) were hurt by the rise of grunge.
Along with a basic Eastern-coast roots-rock sound that owed much to the inspirations of DiNizio, including Buddy Holly, The Who, The Clash, Elvis Costello, and Nick Lowe, the Smithereens deployed a uniquely retro obsession with Mod, the late British Invasion pop of John's Children and The Move, and other artifacts of fifties and sixties culture that lent its music substance. The title and lyrics of their song, "In a Lonely Place," appear to be based on the 1950 Humphrey Bogart film of the same name, including the lyrics, "I was born the day I met you, lived a while when you loved me, died a little when we broke apart." The title and artwork for the album 11 were a nod to the original 1960 Ocean's Eleven film.

Phoebe Snow - b. 1952
Teaneck, NJ

Phoebe Snow (born July 17, 1952) is a singer, songwriter, and guitarist, best known for her 1975 hit "Poetry Man."
Snow is described by The New York Times as a "contralto grounded in a bluesy growl and capable of sweeping over four octaves."
In 1981, Snow, now signed with Mirage Records, released Rock Away, recorded with members of Billy Joel's band; it spun off the Top 50 hit "Games". The 1983 Rolling Stone Record Guide summed up Snow's career so far by saying: "One of the most gifted voices of her generation, Phoebe Snow can do just about anything stylistically as well as technically ... The question that's still unanswered is how best to channel such talent." However, Snow would now spend long periods away from recording, often singing commercial jingles for AT&T and others in order to support herself and her daughter. During the 1980s she also battled her own life-threatening illness. Snow returned to recording with Something Real in 1989 and gathered a few more hits on the Adult Contemporary charts. Also, Snow composed the Detroit's WDIV-TV Go 4 It! campaign in 1980. She sang Ancient Places, Sacred Lands on Reading Rainbow's tenth episode The Gift of the Sacred Dog which was based on the book by Paul Goble and narrated by actor Michael Ansara. It was shot at Crow Agency, Montana in 1983.
In 1990, she contributed a cover version of the Delaney & Bonnie song "Get ourselves together" to the Elektra compilation Rubáiyát which included Earth Wind & Fire guitarist Dick Smith. In 1992, she toured with Donald Fagen's New York Rock and Soul Revue and was featured on the group's album recorded live at the Beacon Theater in New York City. Even when she wasn't recording her own works, Phoebe continued to tour extensively as a solo artist throughout North America, Great Britain, Germany, and the Far East.
In 1997, she sang the Roseanne theme song a cappella during the closing moments of the final episode.
Snow has performed with a numerous artists including Lou Rawls, Ladysmith Black Mambazo, Dave Grusin, Avenue Blue with Jeff Golub, Garland Jeffreys, Jewel, Donald Fagen, Paul Simon, Billy Joel, Queen, Hiroshi Fujiwara, Jackson Browne, Dave Mason, Linda Ronstadt, Bonnie Raitt, Michael McDonald, Boz Scaggs, Cyndi Lauper, Roger Daltrey, Chaka Khan, CeCe Peniston, Take 6, Michael Bolton, Thelma Houston, Mavis Staples, Laurie Anderson, Tracy Nelson, and The Sisters of Glory (with whom she performed at the second Woodstock festival), among others. She also sings the title track on the 1997 Laura Nyro tribute album, Time and Love, and recently Snow joined the pop group, Zap Mama, who recorded its own version of "Poetry Man," in an impromptu duet on the PBS series, "Sessions At West 54th." Hawaiian girl group Na Leo also had a hit on the Adult Contemporary chart in 1999 with their cover version of "Poetry Man."
In May 1998, Snow received the Cultural Achievement Award by New York City Mayor Rudolph Giuliani. She is also the recipient of a Don Kirschner Rock Award, several Playboy Music Poll Awards, New York Music Awards and the Clio Award.

Bruce Springsteen - b. 1949
Freehold, NJ
Bruce Frederick Joseph Springsteen (born September 23, 1949), nicknamed "The Boss", is an American singer-songwriter. He records and tours with the E Street Band. Springsteen is widely known for his brand of heartland rock infused with pop hooks, poetic lyrics, and Americana sentiments centered on his native New Jersey.
Springsteen's recordings have tended to alternate between commercially accessible rock albums and somber folk-oriented works. Much of his status stems from the concerts and marathon shows in which he and the E Street Band perform intense ballads, rousing anthems, and party rock and roll songs, amongst which he intersperses whimsical or deeply emotional stories. He is known for bringing on electrifying live performances that last over 3 hours, and sometimes in the early days over 4 or 5 hours. In gross earnings, Springsteen has made about $1.6 billion, making him the 3rd highest earning musical act in the world, only behind U2 and The Rolling Stones. 
He's still one of the best selling musicians in the world, among 80's stars. His most successful studio albums, Born to Run and Born in the U.S.A., epitomize his penchant for finding grandeur in the struggles of daily life in America, and the latter album made him one of the most recognized artists of the 1980s within the United States. A Democrat, his support for the presidential campaigns of Senator John Kerry and President Barack Obama have caused Springsteen and his music to become identified with modern American liberalism. He is also noted for his support of various relief and rebuilding efforts in New Jersey and elsewhere, and for his response to the September 11 attacks in 2001, on which his album The Rising reflects.
He has earned numerous awards for his work, including twenty Grammy Awards, two Golden Globes and an Academy Award, and continues to have a strong global fan base. He has sold more than 65 million albums in the United States and 120 million worldwide. He was a 2009 recipient of the Kennedy Center Honors and in the same year Forbes ranked him 6th in The Celebrity 100.

Steve Swallow - b. 1940
Fair Lawn, NJ
Born in New York City, Swallow is a well-respected jazz bassist and composer.


Frankie Valli - b. 1937
Newark, NJ
Born Francis Castellucio, Frankie Valli became famous with his group The 4 Seasons. They had many hit records in the 1950s and 60s. Still going strong, with hit record after hit record.

Sarah Vaughan - b. 1924 d. 1990
Newark, NJ
Sarah Lois Vaughan (March 27, 1924 – April 3, 1990) was an American jazz singer, described by Scott Yanow as having "one of the most wondrous voices of the 20th century". She had a contralto vocal range.
Nicknamed "Sailor", "Sassy" and "The Divine One", Sarah Vaughan was a Grammy Award winner. The National Endowment for the Arts bestowed upon her its "highest honor in jazz", the NEA Jazz Masters Award, in 1989.

Tom Verlaine - b. 1949
Morristown, NJ
Born Thomas Miller, considered one of the most influential of the post-punk artists in the 70s as the leader of the band Television.

Frederica von Stade - b. 1945
Somerville, New Jersey
An operatic mezzo-soprano nicknamed Flicka, von Stade sings all over the world.

Dionne Warwick - b. 1940
East Orange, NJ
Dionne Warwick (born December 12, 1940) is an American singer and actress who became a United Nations Global Ambassador for the Food and Agriculture Organization, and a United States Ambassador of Health.
Best known for her partnership with Burt Bacharach and Hal David, Warwick ranks as the 20th most popular hit-maker of the entire rock era (1955–1999), based on the Billboard Hot 100 Pop Singles Charts. According to Billboard Magazine, Warwick ranks second only to Aretha Franklin as the most popular female vocalist with 56 chart singles on the Billboard Hot 100 Charts from 1962 through 1998.

Gary Wright - b. 1943
Cresskill, NJ
Notable not only for his biggest hit "Dreamweaver" but also was a member of the band Spooky Tooth and played on many of ex-Beatle George Harrison's albums.
In 1959, Wright made his first recording as part of a duo along with Billy Markle (being billed as Gary & Billy) for the 20th Century Fox Records label. The songs released were "Working After School" and "Lisa". In the 1960s, Wright went to Europe to continue studying psychology. In 1967, he joined the band Spooky Tooth as singer and keyboardist. In 1970 Wright was involved as a record producer with the Liverpool based folk music band, Arrival, and was also a member of the folk rock band Howl the Good who had played, alongside Arrival, at the Isle of Wight Festival 1970. During this period, he also befriended George Harrison and was invited to contribute piano to Harrison's All Things Must Pass.
Mark Zamcheck
 A true Pioneer in the Jazzz Improvisation New age Fusion Scene, Mark Zamcheck and the Band that bears his name broke new ground in the 70's and eighty's in the microcosm of fresh innovative artists that were showcased by visionary, Richard Stein at the Hottest Jazz Club ever to hit the east coast, "Richards Lounge" (of Lakewood N.J.). 
He has a cult-like following that includes many of the artists which have been honored here and fans all around the world from every nation and culture. The early recordings from Richards Lounge and other venues are highly sought after and cherished like fine rare wine. His impact on the Jamm Method scene is so significant that He should have been placed at the top of this Honorarium, but it was decided early on that the best was to be saved for last.
In His own words:

  "... be advised - this music is nothing if not fresh. It's raw,
unedited, totally uncontrived. The improvisations are presented
exactly as they occurred, without even a thought about what we
would play when the recording light went on. The one composed
theme here is also developed from an improvisation   ... this begs
cooperation from the listener, who has the opportunity to be
present at the moment of creation ... to experience something
absolutely real and, we hope you'll agree, sublime ...
My favorite experience is dropping into the moment - musically -
no charts, no time changes, no keys... a call to all who
understand the close and delicate threads shared by verbal and
musical conversation.

Either way - verbal or musical - if you want to explore
something new and real, you can't be afraid of making mistakes.
A clash is only the beginning of creative dialogue, and is by
definition, a 'Happy Accident'."
Well Said, Mark.